We offer experienced and certified Riggers and Banksmen who work together with the crane operator and ensure safe and correct picking up and unloading of the loads. Nesta Shipping provides logistics services in and around the port of Harlingen and the ports around the IJsselmeer. We transport goods quickly and efficiently from our terminal at the Nieuwe Industriehaven in Harlingen. Here, we have an open connection to the North Sea and traffic-free connections to the hinterland. Harlingen is located on the North Sea and has a strategically interesting location for international connections and the offshore and windmill industry that are active in the North Sea and the IJsselmeer, 1 hour from Amsterdam. This allows us to guarantee an optimal logistics service.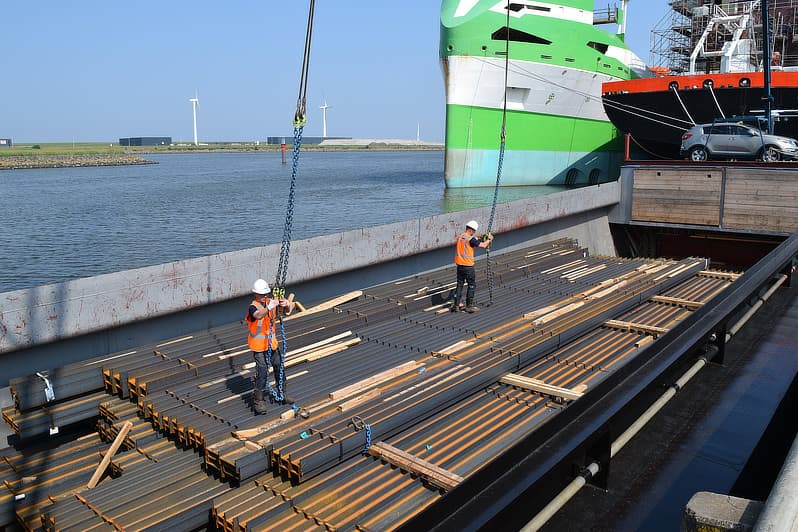 Riggers & Banksman in Harlingen: loading, unloading, transshipment and storage
Nesta Shipping is a unique specialist in logistics services. We provide a total package of logistics services. We combine our knowledge of being a shipping agent and our expertise in customs regulations, stevedores, (sea) shipping and road transport.
Nesta Shipping has an excellent terminal of 7 ha with the following facilities:
Recognized training company in the Transport and Logistics sector
Nesta Shipping is a recognized training company for the Transport and Logistics sector. We offer students the opportunity to gain work experience. Nesta Shipping offers a wide range of internships and graduation projects at various levels. Watch our video here in collaboration with the Transport and Logistics degree program at the Friese Poort in Leeuwarden.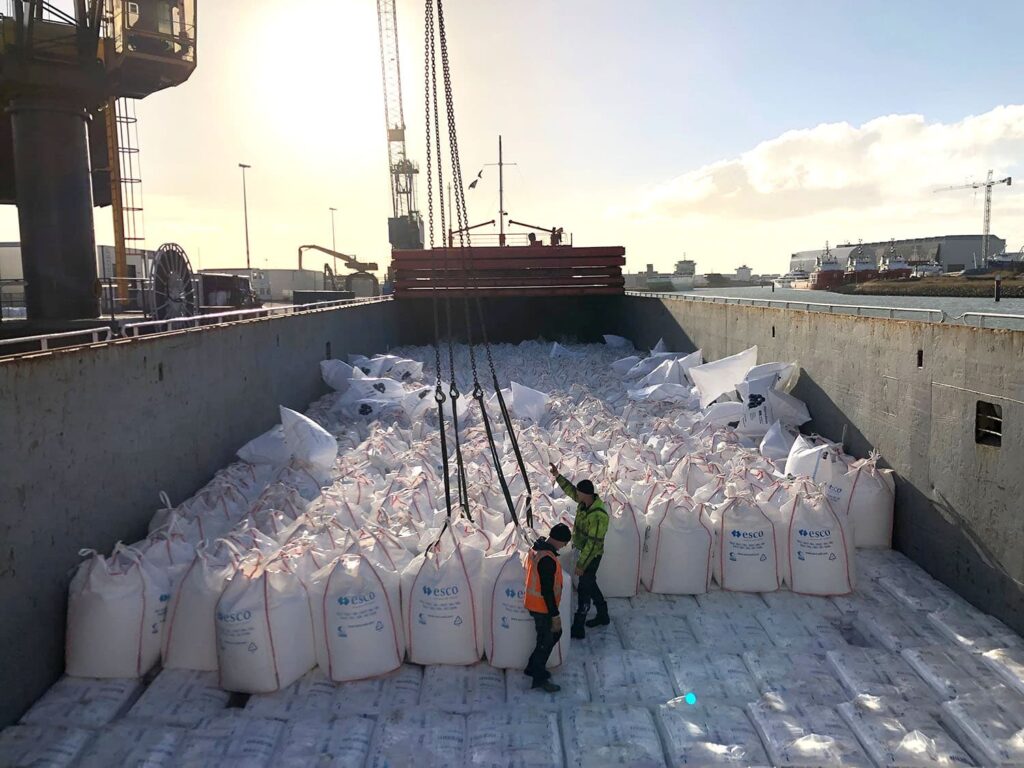 Skilled and certified Riggers & Banksmen
All our employees are in possession of a VCA diploma and a first aid certificate. In addition, all employees of Nesta Shipping have the necessary diplomas and certificates to perform all work activities. We also offer necessary training. By doing this we guarantee the quality of our personnel. When outsourcing our employees, they are not limited to the Harlingen region.
Start an outsourcing process for riggers and bankmen at Nesta Shipping
Various companies hire Nesta Shipping staff. Our staff is motivated, skilled, and employable in many different areas, so please don't hesitate to reach out with any questions. We do not turn our backs on the complex logistics issues that need to be handled correctly and efficiently. Contact us for complimentary advice. We are happy to help you further!