Storage and transshipment
Nesta Shipping offers all facilities related to the storage and transshipment of goods. We offer a total package: an ideal location in Harlingen, a 420 m quay with mobile harbor cranes, including suitable personnel: experienced stevedores, customs agents and various types of drivers and operators. We also have approximately 7 hectares of indoor and outdoor storage, of which 5000m2 is covered for specific goods. Together with more than 50 years of experience in maritime and logistics services, we do everything we can to process all types of cargo (bulk cargo, project cargo, palletized cargo, etc.) as efficiently as possible.
All facilities for storage and transshipment, loading and unloading
As mentioned above, Nesta Shipping has an excellent terminal of 7 ha with a total package of facilities. These are also available separately:
Get an impression of our company
Would you like to get a better idea of ​​the many services Nesta Shipping offers? Watch the video here.
Harlingen harbor area: an ideal location with a direct connection to the North Sea and access to the Ijsselmeer
Nesta Shipping provides logistics services in and around the port of Harlingen and the ports around the IJsselmeer. We transport goods quickly and efficiently from our terminal at the Nieuwe Industriehaven in Harlingen. Here we have an open connection to the North Sea and traffic-free connections to the hinterland. Harlingen is located on the North Sea and has a strategically interesting location for international connections and the offshore and windmill industry that are active in the North Sea and the IJsselmeer, 1 hour from Amsterdam. This allows us to guarantee an optimal logistics service.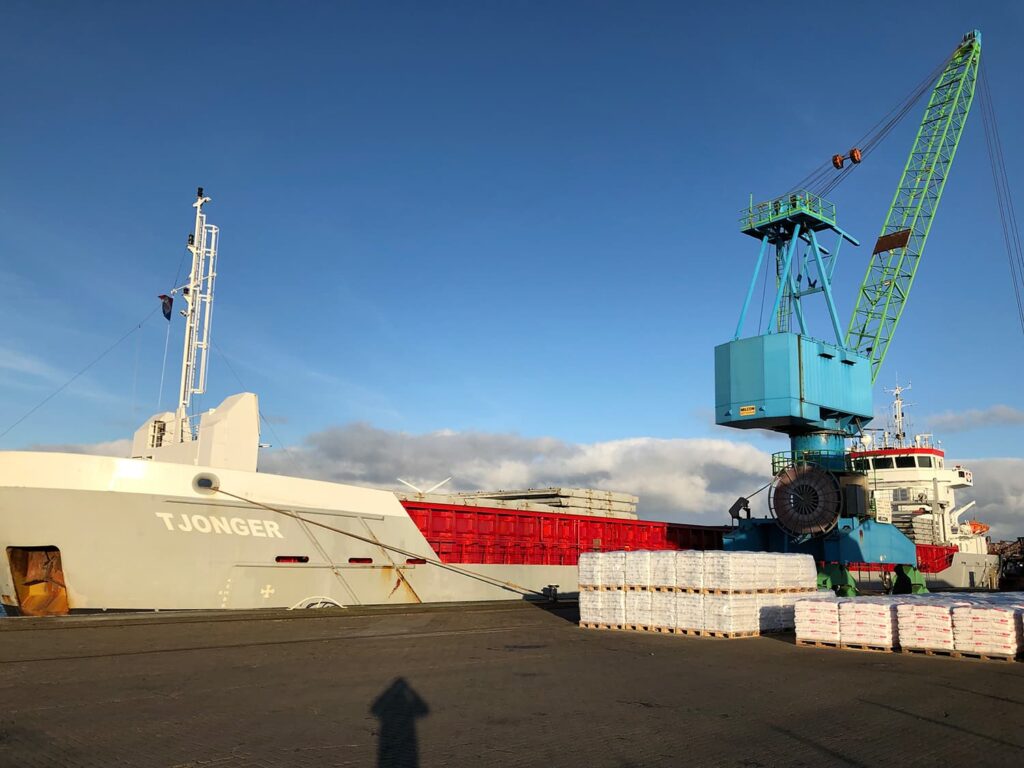 Total provider in logistics services
Our stevedores handle various types of cargo, such as bulk, bagged and project cargo at any location. Our storage and transshipment specialists are your partner for handling all activities related to the loading and unloading of vessels and trucks. Each load can be stored at our own terminal. Read more about our range and expertise in storage and transshipment here.
We have been doing business as a logistics service provider for years and it is our passion, so please don't hesitate to reach out with any questions. We do not turn our backs on the complex logistics issues that need to be handled correctly and efficiently. Contact us for complimentary advice. We are happy to help you further!